About

Us

At CI Dining Services our mission is to provide rapid response to our customers, corporate clients and management companies, providing reliable solutions to their dining needs. Specializing in on-site corporate café management and catering services, our owners are always accessible and involved in the daily operation of all our facilities. Our extensive management experience enables us to operate less expensively than other vendors and provide the highest level of professionalism, quality products, efficient services and flexibility to adapt to changing conditions.

Experience your favorite exciting restaurant right in your office building. Your corporate dining area will become the preferred place for delicious meals and relaxed conversations. Whether it's healthy foods, ethnic dishes, nutritious snacks or delicious dessert, our talented chefs can create your next masterpiece. We provide food that will make even the most finicky eater's mouth water without hurting their bottom line. CI Dining Services delivers fresh and nutritious meals at our on-site cafés or catered straight to your office. We also provide complete full pantry services. Let our turn-key café management solutions and exceptional experience help you exceed your dining needs.

Corporate Image Dining Services provides culinary solutions that offer outstanding service, innovation and value through our commitment to the customer experience.
Gallery
E-mail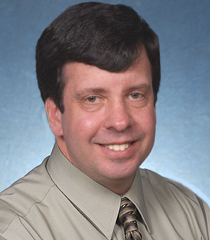 With over 30 years of catering and food service experience, Ernst has provided premium restaurant quality products and services in small to medium size corporate venues.
E-mail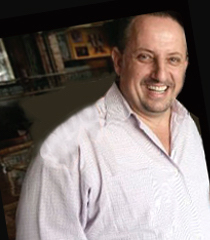 With over 25 years of catering and food service experience, John develops small to medium size, casual theme restaurants utilizing bar service and a moderately priced comfort food menu with current trend taste appeal.
E-mail
Responsible for menu planning, food production standards, vendor bid solicitations, food service personnel direction, product development, special event catering, inventory management systems, provide financial operating data for P&L.
TESTIMONIALS
I ordered your apple pie and pumpkin cheesecake pie for our Thanksgiving desserts. They were both delicious! Thank you for providing the perfect sweet ending to our meal!
A huge thank you to the CI team that helped us on our big grand opening! Everything was done very professionally and with care.
The lunch today was amazing and the cake was out of this world delicious! Thanks so much!!
I want to thank you and your catering staff for taking great care of my event this week. The quality service, dedicated efforts, and wonderful menus were greatly appreciated by all! I can't tell you what a pleasure it is to work with you.
Thank you for the EXCELLENT job you did for my meeting. I know going forward that I do not have to be stressed at all. I can't tell you how much I appreciate that, since these meetings are extremely nerve-wracking! I can always depend on you to make my life easier. YOU ARE THE BEST!!
We look forward to our ongoing Wednesday lunch options. We're grateful that your company continues to bring affordable lunch options to our building.
I just want to tell you how much you contributed to the success of our holiday party. You and your staff did a fabulous job! The food was excellent and the presentation was amazing.
I want to thank you for everything that you and your staff did to make our Employee Appreciation Lunch such a great event. The servers were excellent!